Here today to share her favorite room is Elizabeth from
The Mustard Ceiling
. Welcome Elizabeth!
Thank you Rene for having me over to participate in your new series. I am excited to be here today to share my favorite room!
My favorite room was once the
worst
room in our house and the last one we remodeled.
We moved into our home in 2008 and immediately started renovations.
First, we renovated our dining room...
Then our bedroom...
Slowly, we tackled one room after another until only one room remained untouched...

In the beginning, I did not see the point in taking the time to remodel a utilitarian space,
but now I am so happy we took the time to remodel it.



My favorite room is... my

LAUNDRY ROOM!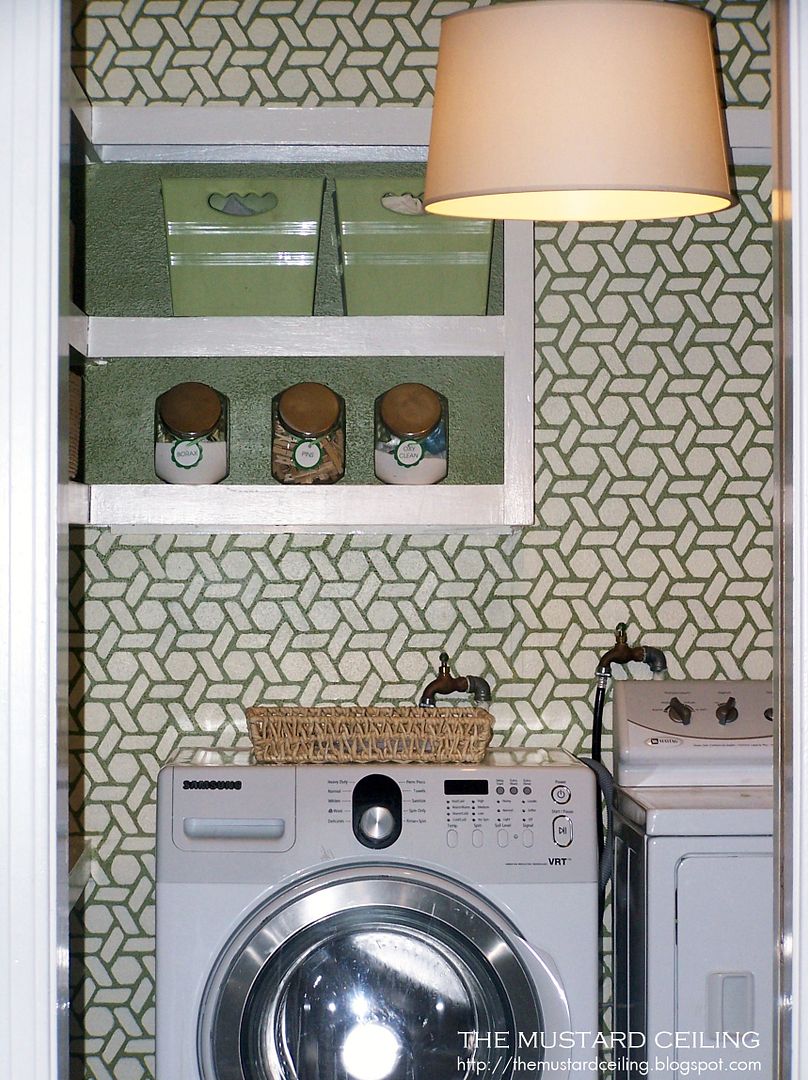 I know it sounds crazy, but it went from dingy and drab to chic and fun.
This was our laundry room before...
and this is our laundry room NOW!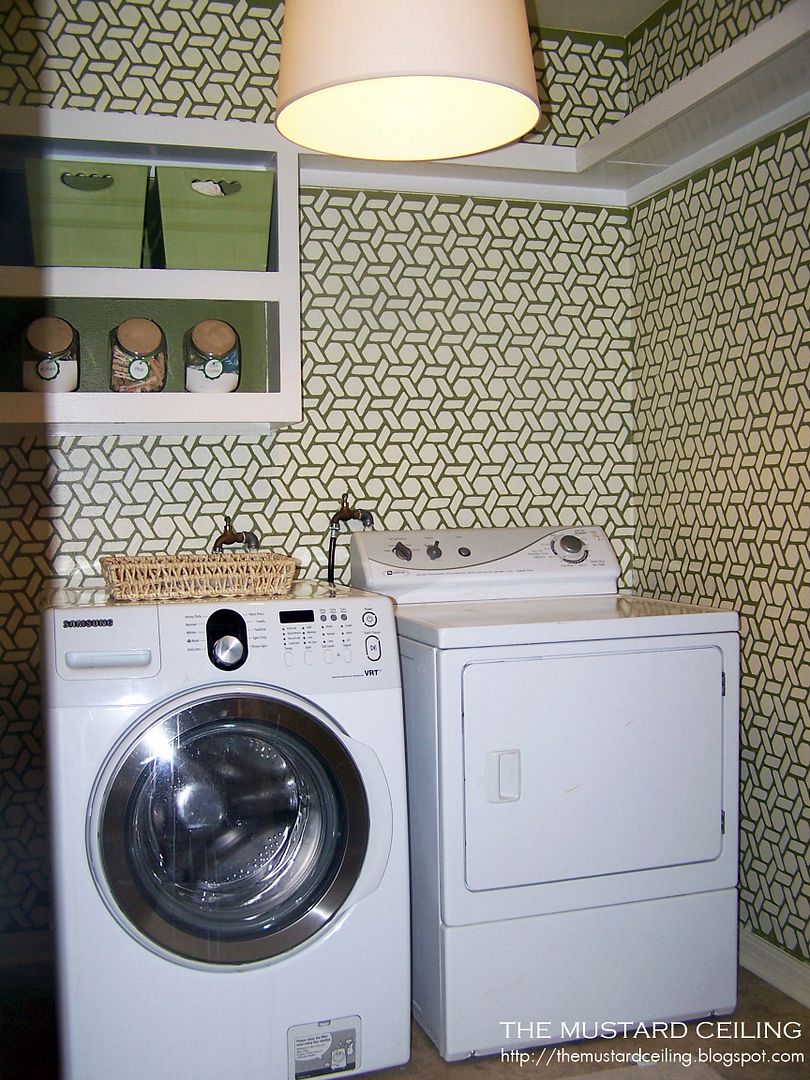 About a month ago, I won a stencil from
Olive Leaf Stencil
s
. As soon as I received it I started planning our remodel. We
painted/stenciled
, installed a new floor and
DIYed a pendant fixture
for the space. The stenciling was incredibly time consuming, but in the end it was definitely worth it, it made all of the difference in the room.
I have to say, it really does make laundry more fun!
Thank you Rene for having me today.
***
Thanks for being a part of the series Elizabeth. I think we can all agree that doing laundry in such a pretty room would make the chore seem not so bad. To check out Elizabeth's blog and more of her beautiful work go
here
. And if you would like the opportunity to win a stencil like Elizabeth used in her laundry, you're in luck. She is
giving one away
.